2016.12.29 (Thu) DJ SPINNA ASIA TOUR 2016-2017@WORLD, Kyoto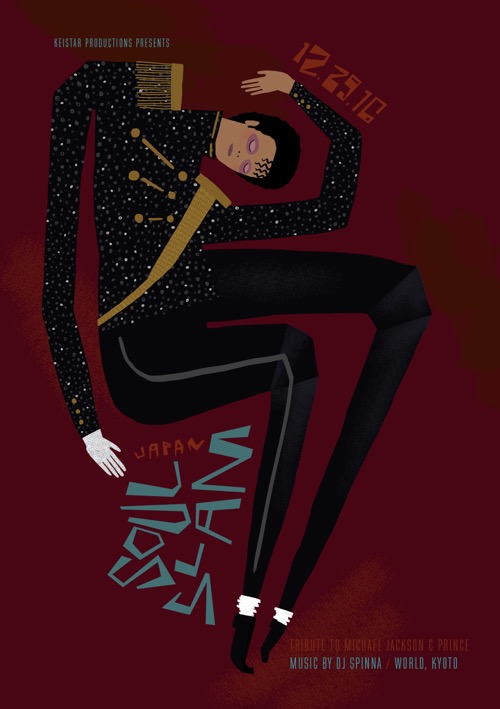 2016.12.29(THU) Kyoto
Event: Keistar Productions presents
Soul Slam "Tribute to Michael Jackson & Prince"
Location: WORLD
Address: B1F-B2F Imagium Bldg, 97 Shinmachi, Shimogyo-ku, Kyoto 600-8001
Info: http://world-kyoto.com
Music by DJ SPINNA
Open/Start 21:00 – Close 5:00
Door 3000yen (Includes 1Drink) Ladies 2000Yyen (Includes 1Drink)
Info: WORLD http://world-kyoto.com
京都市下京区西木屋町四条上ル真町97 イマージアムビルBF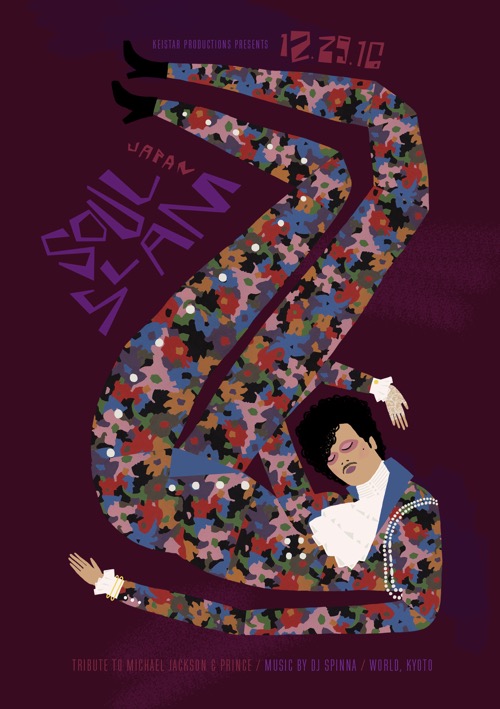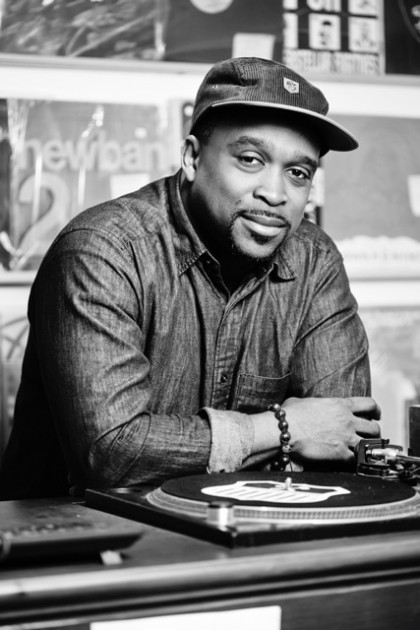 DJ SPINNA (Wonder Wax/Beyond Real) from Brooklyn, NYC
クロスオーバーした感覚の鋭さは他の追随を許さないスピナ(DJ/プロデューサー/リミキサー)。これまでにマイケル・ジャクソン、デ・ラ・ソウル、メアリー・J ブライジ、モス・デフ、エミネム等のアーティストを手がけてきた。作品同様にヒップホップ、R&B、ブレイクビーツ、レア・グルーヴ、ソウル、ファンク、ジャズ、ディスコ、ガラージ、ハウス等様々なミュージックを自由自在に操り、コンセプチャルなパーティーをニューヨーク・ベースでワールドワイドに開催している。毎年スティーヴィー・ワンダーのバースデーには『WONDER-FULL』(NYではスティーヴィー本人もパフォーマンス)と題したパーティーを行い、また『SOUL SLAM』と題したスピナのオリジナルのイベントでは"マイケル vs プリンス"、"フェラ vs JB"などユニークなスタイルでアーティストの魅力をフルに聴かせ、ニューヨークで長蛇の列を作るほどの人気だ。2009年に続き2010年8月にブルックリンで2万人を動員して行われた、マイケルのPV"ジャム"や"ゼイ・ドント・ケア・アバウト・アス"の監督でも知られるスパイク・リー(Do The Right Thing, Malcom X)が主催するマイケルのバースデー・イベント『Brookyln Loves Michael』でもスピナがDJを担当している。
2014年、MOTOWN 55th ANNIVERSARY企画として、MIX CD『UNDISPUTED SOUL Mixed by DJ SPINNA』をリリース。
2015年、本人のRemix作をコンパイルした『The Sound Beyond Stars』をBBEよりリリース。
2016年、スティーヴィー・ワンダー関連の楽曲縛りのMIX CDの第3作目『DJ Spinna ‎- The Wonder Of Stevie (Volume 3)』をリリース。また、Jazzy SportよりEP『DJ Spinna Presents Domecrackers Feat. Reggie B – Domecrackers』をリリース。
http://www.djspinna.com
http://www.facebook.com/pages/DJ-Spinna/45438617929
http://twitter.com/djspinna
https://www.instagram.com/djspinna
DJ Spinna is something of an anomaly in music. A humbling example of what it takes to truly succeed within the framework of multiple fields. With a steadfast work ethic, an obsessively extensive vinyl library and the willingness to pursue the full extents of his roots (Funk, Soul R&B and Jazz), foundation (Hip-Hop) and future (Electronic/Dance music) without any restraints. A cornerstone of Hip-Hop's late 90's indie-uprise, DJ Spinna made much of his first impression on listeners as the musical background of his group The Jigmastas (having released an impressive slew of 12" singles on his then self-run label Beyond Real during this time) as well as providing the canvats for an array of that era's lyrical giants including Eminem, Mos Def, Talib Kweli, Pharoahe Monch and De La Soul.
Turning heads throughout the industry, Spinna's sonics soon infiltrated numerous genres. Tapped by everyone from Mary J. Blige, to Motown Records for his brilliant Michael Jackson remix of "We're Almost There". It's here his production presence would flourish greatly, as Spinna would go on to revive and revise Jazz and Soul marvels like Donald Byrd, Eddie Kendricks, Betty Carter, Roy Ayers and Al Jarreau. Though it goes without saying his most memorable remix goes to his monumental version of Shaun Escoffery's "Days Like This", transforming it into a worldwide dance floor anthem. Which in turn, catapulted Spinna into his now stately touted presence in the soulful house music scene. These releases resulted in the signing to BBE records in 2002 where Spinna released his cult classic fulllength production LP "Here To There" which crossed multiple genres and garnered the attention of serious music fans worldwide.
With so much studio work, it's a marvel Spinna travels as much as he does. The constant, globe trotting performances he's become equally famed for have brought him as far as Iceland, Croatia, Australia, and South Africa as well as countless jaunts throughout England, and the U.S. Also, his hugely successful tours of Japan, where Spinna is held in the highest regard throughout the country for his craft in music. Not always the lone crowd-controller, Spinna's collaborated on stage alongside contemporary luminaries like Gilles Peterson, Questlove, Jazzanova, Dimitri from Paris, Joe Claussell, Osunlade, Q-Tip, Jazzy Jeff, Kenny Dope, Keb Darge, DJ Scratch, DJ Shadow & Cut Chemist. He's a true showman – versatile as ever.
Yet of all accomplishments, nothing compares to DJ Spinna's celebrated Stevie Wonder inspired WONDER-Full DJ performances. Garnering overwhelming fanfare each occasion done – whether NYC, LA, DC, San Francisco, Amsterdam, Japan or beyond – if a WONDER-Full event is booked at a club you can put money on a line around the block and hundreds of Stevie Wonder admirers joyfully rocking the house. The success of these events have led to several collaborations between Stevie Wonder and DJ Spinna including remixes for "My Love Is On Fire" and "Sweetest Somebody" from Stevie's 2005 "A Time To Love" release. Most notably, in October 2012 Spinna performed an opening DJ set for the "United Nations Message Of Peace Concert with Stevie Wonder" including appearances by Sting, Janelle Monae, Varlerie Simpson, and other luminary artists.
And while he's gained so much attention and accolades for his tributes to Stevie Wonder, Spinna is not incapable of doing the same for any other pivotal musical forefather. Another esteemed theme party to Spinna's credit are the "Soul Slam" events popularly known as the Michael Jackson VS Prince Parties, established in 2002. "Soul Slam" has taken on a life of it's and have inspired other events in celebration of Michael Jackson's life and music since his untimely passing in 2009. An example of such is Spike Lee's yearly Michael Jackson Birthday party, "BK Loves MJ" in Prospect Park (NYC) with DJ Spinna orchestrating a summer day time Woodstock like jam to thousands of worldwide Michael Jackson fans. In addition, Dj Spinna continues to honor the legacy of MIchael Jackson with his own event "Forever Michael" on a global scale. In commemoration of the 25th anniversary of Michael Jackson's album BAD, Spike Lee produced the documentary BAD25 in which DJ Spinna appears – to be released February 2013.
Visit New York City any given month and find a number of Spinna themed throw-downs in the city's esteemed venues – each as memorable as the last.
Its true that there are other likeminded DJ/Producers in the world comparable to DJ Spinna, but for the most part, they choose a genre and master it. Ask them to flip another variety with the same intense knowledge and sleek-savvy and you'll be hard pressed to find someone that can do it to Spinna's extent.
http://www.djspinna.com
http://www.facebook.com/pages/DJ-Spinna/45438617929
http://twitter.com/djspinna
https://www.instagram.com/djspinna
Schedule Category : AHB PRODUCTION